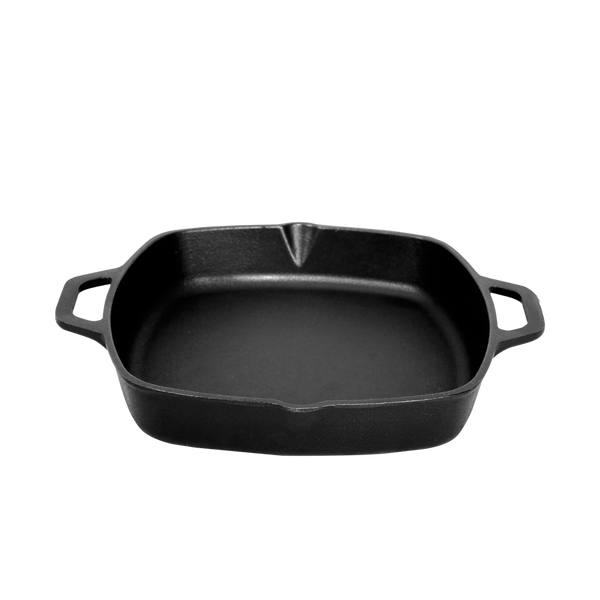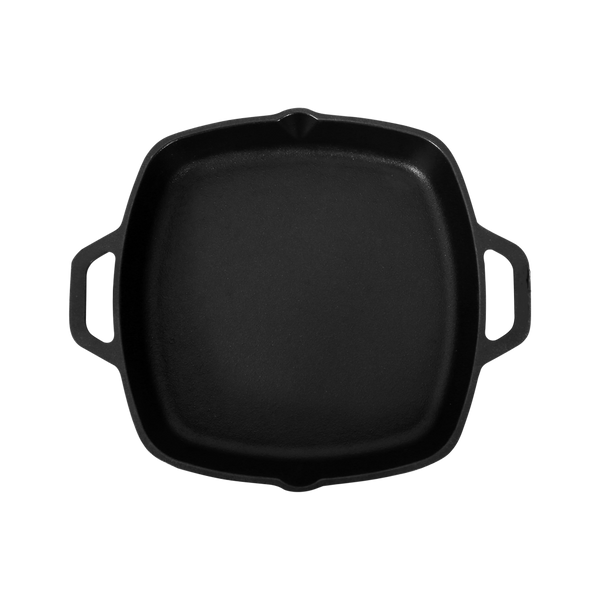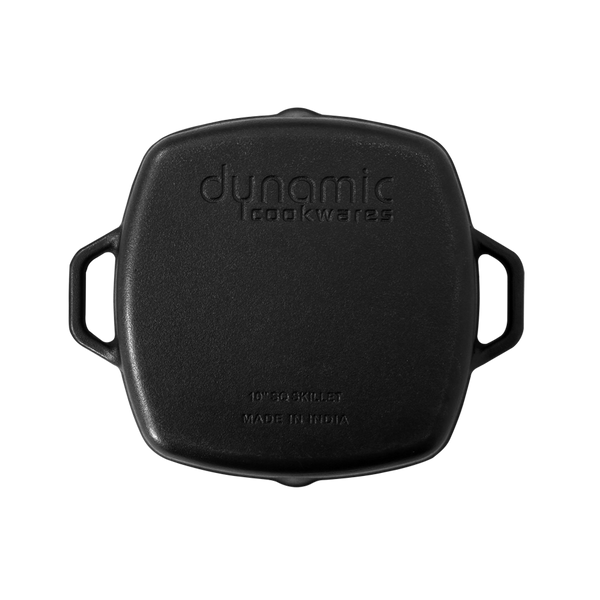 Cast Iron 10" Square Skillet
Cast-Iron Skillet/Frypan is amazingly tough and delicately polished to last for a very long time. The hand-polished smooth cooking surface is factory baked with organic cooking oil to give a splendid natural non-stick surface that can last for many years. Ergonomically crafted bent-handle design and an eye-catchy thick cooking base make cooking effortless and enjoyable. With very little care and maintenance, the pan is an heirloom that can be passed down for generations.
Features

Easy Release Cooking Surface
Pre-seasoned Naturally
Bent handle Comfy Grip
Even Heating
Works with

Gas Stove
Induction
Convection Oven

Campfire

Dimensions
Diameter: 10"
Depth: 2.0"
Handle to Edge: 13"
Weight: 3.00 kg
THINGS YOU SHOULD KNOW BEFORE YOU BUY
To avoid Sticky Pan and Rusting, strongly recommended reading the instruction in the "Use and Care" manual, provided with the product.