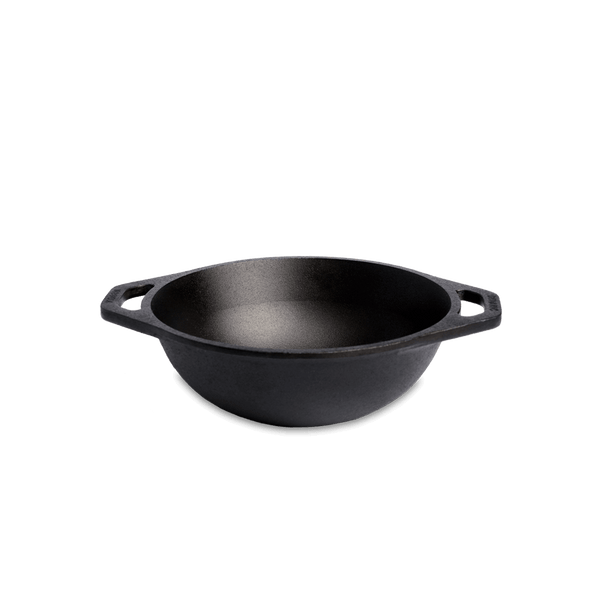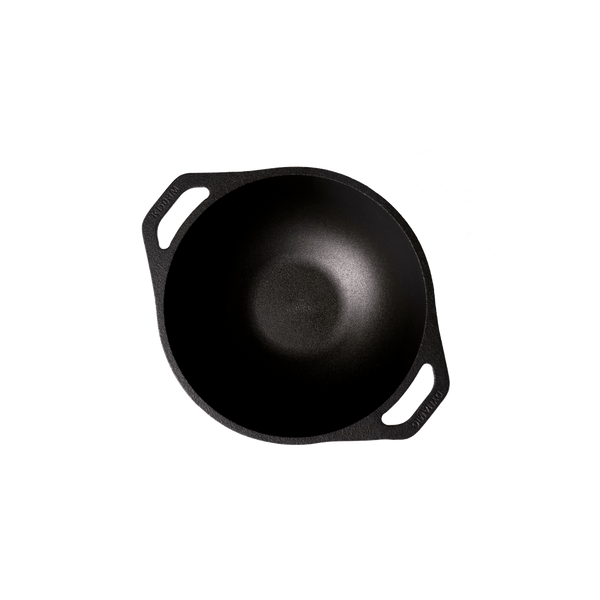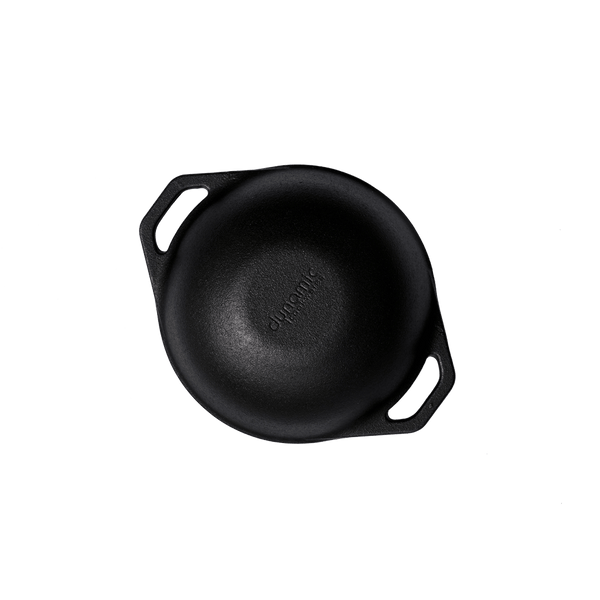 The smallest Kadai offering in the Dynamic range of cookware sets. The curved interior side of the 8" Kadai is machine finished to promote the easy release of cooked food. The bottom is just flat enough for it to be induction compatible. Kadai is intentionally kept heavy for even heat retention and distribution. Like all Dynamic pans, the entire Kadai is pre-seasoned with cold-pressed organic cooking oil to give a naturally non-stick frying surface.
Ideal for deep fry, stir fry, saute, bake, broil, and braise of all meats and vegetables.
Never boil water or fry high acidic foods in Kadai. It will cause the seasoning to flake off.

Nothing to worry about, even if the seasoning has flaked off, continue to use the Kadai as normal and the seasoning will develop over-time.
Features

Satin smooth Cooking Surface
Pre-seasoned Naturally
Dual-Handle Comfy Grip
Even Heating
Shipping and Warranty

Free Shipping

Ships in 24 hours

7-day replacement guarantee

1 Year Domestic Warranty

Works with

Gas Stove
Induction
Convection Oven

Campfire

Dimensions
Diameter: 8"
Depth: 2.8"
Volume: 1.25 L
Handle to Handle: 11"
Weight: 2 kg
THINGS YOU SHOULD KNOW BEFORE YOU BUY
To avoid Sticky Pan and Rusting, strongly recommended reading the instruction in the "Use and Care" manual, provided with the product.